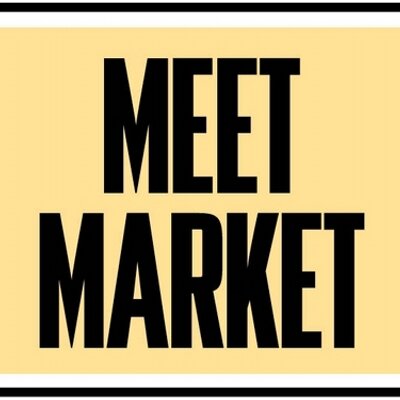 So I had an awesome second date with the Recovering Musician and then he left town for three weeks to vacation in Asia. I hope to see him again, but if anything can happen on a second date, REALLY anything can happen in a month.  In the meantime, another opportunity presented itself to me, and when opportunity knocks…
A while back (in the middle of my July dating frenzy), I got an email from OK Cupid asking if I was interested in being part of the Meet Market column in the NY Post. I have no idea why they picked me (maybe it was my new awesome profile!), but I figured, "Why Not?" I really didn't think anything would actually come of it, but things progressed and I actually ended up going on a date. Now you get a behind-the-scenes look at how the NY Post Meet Market works. Something, I am sure you were dying to know (since most likely not one of you has ever seen this column.)
Once I opted in, I got a very nice email from Jozen, who writes the column, providing clear instructions on next steps (I love clear instructions on next steps!) These next steps involved going into the NY Post office to get my picture taken and completing a VERY long questionnaire about who I am and what I am looking for. I happened to have some time the next day to head to midtown for a photoshoot so I got the ball rolling.
I met with Jozen for about 15 minutes pre-shoot and he explained the process. The article runs in two parts over two weeks. Part one lists a candidate and three potential matches for the candidate.  Part two runs the following week and gives a play-by-play of how the date went with the person the candidate ended up going out with. What really happens (here is the inside scoop!) is that Jozen decides to set two people up and sends them on a date before he even publishes part one of the article. He then throws two other candidates into the mix and lets people weigh in on who they THINK the candidate should go out with. I guess this is really the only way to make sure you can get a part two out of a bunch of flakey, busy, New York daters. He told me I could be the candidate for one of the matches. It would all depend on "what he has in his files." Basically, my fate was in the hands of my new matchmaker, Jozen.
The photoshoot was quick and painless. It is hard to look comfortable in such a weird situation. I was not born to be a supermodel. I completed the questionnaire that weekend, sent it off, and promptly forgot about the whole thing.
About two weeks later I got an email from Jozen saying he had someone to set me up with. Two days later, I was on a date with Thomas, a 37-year-old adventurous introvert.  I knew absolutely nothing about Thomas until about 2 hours before the date when I was given a few tidbits including his name and where to go to meet him. This was the blindest date I have ever been on.
Now YOU know that I went on the date already, but the rest of the world doesn't know. What the world does know, is that Thomas will go on a date with one of the three women listed here.  (The online version doesn't explain very well that Thomas will go out with one of these women, but the print version does. The Post is too big to fit on my old school home scanner, but an example print version is shown to the left. This is what OK Cupid sent me as an example.)
I will leave you in suspense about how the date went.  I am actually VERY curious to hear Thomas's side of the story. The summary will look something like this. For my 2 blog fans who are not members of my family or my closest friends, I will also leave you in suspense on which of these three women I am. My devoted fans (if I actually have any) might be able to figure it out. Until next week…